The complete solution for all hospital critical care units. Supporting Intensive Care, Neonatal ICU, Anesthesiology and Recovery.
With Cambio CIS, healthcare professionals are provided with a comprehensive, dynamic and patient-centered data overview. Enabling data-driven decision support for the most critically ill patients.
Cambio CIS
The Cambio clinical information system (CIS) solution is an intelligent patient management solution. It provides real-time, intelligent and contextual information on a patient's condition that can facilitate early intervention, improve patient safety and enable better clinical outcomes. It is designed to process, manage and deliver data from more than 900 types of bedside medical devices.
● Supporting your digitalisation strategy
● Enhancing patient safety
● Saving both cost and nursing time
● Care standardisation
● Interoperability with other hospital IT systems (HIS)
We have over 15 years' experience in delivering results, quality and data-driven insights into a patients' well-being.
Greater patient knowledge, better patient care
With Cambio CIS, it will be easier to collaborate and share data between care providers, units and areas of responsibility.
One solution across departments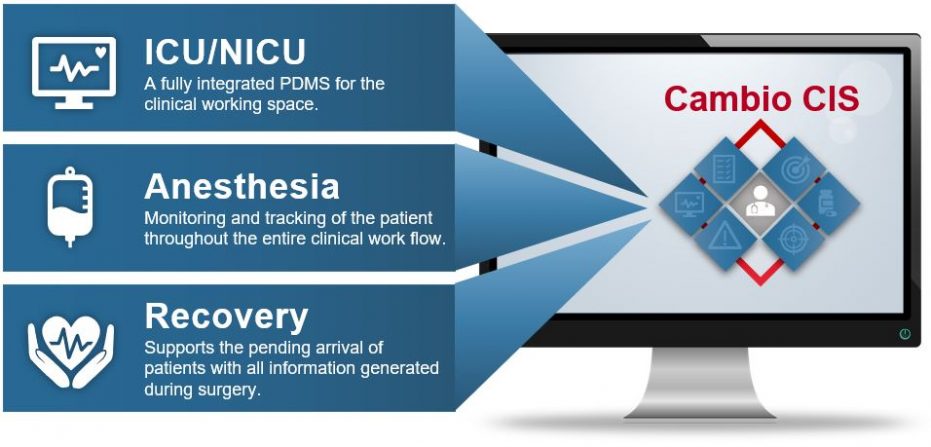 Odense University Hospital in Denmark has relied on Cambio CIS since 2005