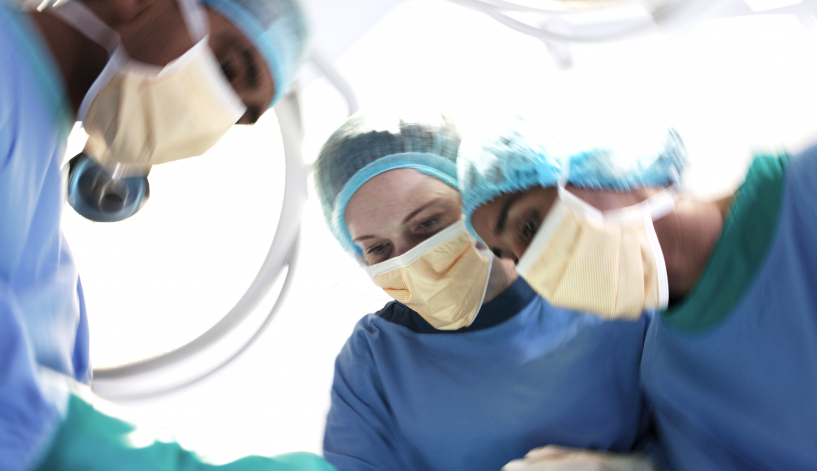 Cambio has developed its CIS suite of solutions across numerous hospital sites
And with a tried and tested implementation approach derived from multiple departments and over 50 clinicians.
We have over 15 years' experience in delivering results, quality and data-driven insights into a patients' well-being.
The Cambio solution is designed to process, manage and deliver data from more than 900 types of bedside medical devices, across multiple manufacturers, continually evolving to match the ever-increasing challenges being met by our customers.
● Supporting your digitalisation strategy
● Enhancing patient safety
● Saving both cost and nursing time
● Care standardisation
● Interoperability with other hospital IT systems (HIS)
Odense University Hospital in Danmark has relied on Cambio CIS since 2005
Greater patient knowledge, better patient care
Cambio's CIS PDMS solutions (Patient Data Management System) provide the precise and timely data clinicians need. Our CIS solutions are a real-time clinical patient management solution providing care teams contextual information on a patient's condition that can facilitate early intervention, improve patient safety and enable better clinical outcomes.
One solution across departments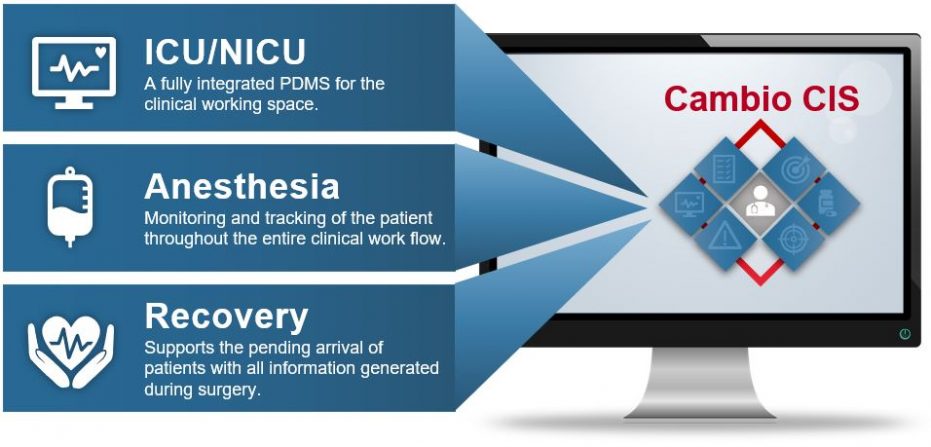 ICU/NICU
Cambio CIS ICU is a user-friendly and intuitive patient data management system (PDMS) for the ICU clinical working space. CIS consists of a fully integrated electronic medical record, an electronic prescription and administration system, a patient data management system and a business intelligence module. CIS is guaranteed to increase both patient safety and productivity in the ICU.
Read more »
Cambio CIS NICU is a user-friendly and intuitive patient data management system (PDMS) designed specifically for the NICU unit. The neo-natal intensive care unit is highly specialised and where even the smallest of variations in patient measurements and calculations can have a serious impact upon the patient's well-being and safety.
Read more »
Anesthesia
Cambio CIS Anesthesia monitors and tracks the patient throughout the entire clinical workflow from pre-operative assessment and the peri-operative phase through to the recovery unit or the ICU. An intuitive and adaptive PDMS developed by anesthesiologists to specifically meet the needs of anesthesiology departments.
Read more »
Recovery
Cambio CIS HealthQ solves the biggest challenges in healthcare data extraction by enabling clear identification, stratification and filtering of large data sets quickly, accurately and in the format that you need.
Read more »
Please contact me for more information!