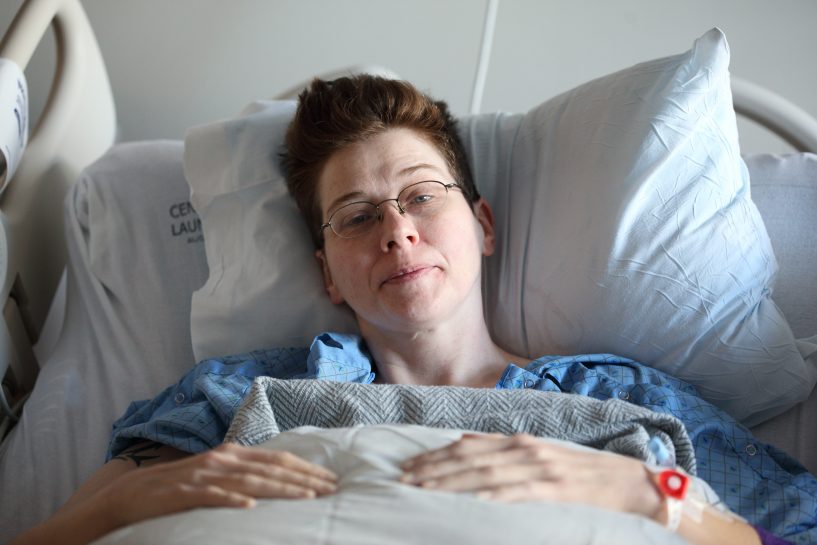 Customised clinical care
Cambio CIS is the main control panel for all Anesthesia information, activities, and registrations.
Cambio CIS Anesthesia is a user-friendly and intuitive specialist module developed in close collaboration with Cambio to specifically meet the needs of anesthesiology departments.
State of the art solution
Anesthesia patients have detailed and complex needs pre, during and post surgery. Cambio CIS Anesthesia solution has been designed to support this, providing you with the detailed information at each stage of the process to meet those needs. Populating preoperative patient information, presenting actionable information during procedures to generating a comprehensive anesthesia record postoperatively, Cambio CIS Anesthesia is the perioperative solution which provides you the workflow management and procedure insight and documentation, so that you can focus on what matters most.
Patient data is tracked throughout different clinical investigations to create an integrated and comprehensive, realtime assessment of a given patient's care in the anaesthesiology unit, as well as the related clinical outcomes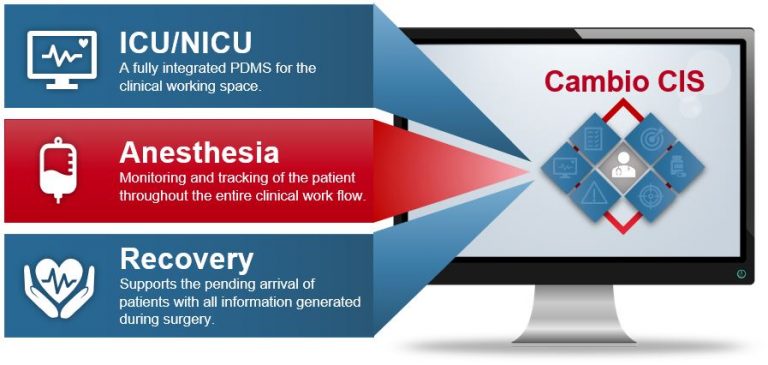 The CIS Anesthesia solution enables a seamless sharing of information across a patients entire journey
Track your patients recovery
Automated pre-op documentation and assessment
Monitor your patients condition
Record medications and events
Plan transfer to post anesthesia care department
Multiple benefits and widespread value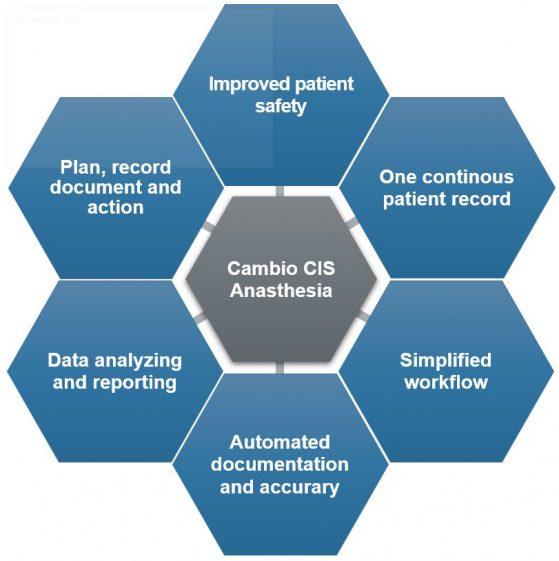 Ensure interoperability
Receiving and sharing patients' medical information is vital for good quality, effective care. When it comes to complex patients with co-existing chronic conditions, accessing their medical history and medication records becomes particularly crucial. CIS integrates with all key hospital IT systems (HIS). PACS, coding, drug registrys, ADT, pharmacy, Labs and many more. This is further complemented with integrations into local country databases and quality registers. We adapt the solution to you.
In short; it's the sharing and interpreting of patient information across an entire system. Interoperability ensures that your healthcare system not only collects and shares patient data with healthcare professionals, but presents that data in a way that clearly demonstrates the cause and effect of patient treatments. Cambio CIS ICU is a critical information system that has a strong understanding of this, following its 15year history of being designed by clinicans – for clinicans.
Non-aggregated high resolution data makes ALL the difference
We connect to over 900 medical devices from all leading device manufactures.
Contact me to book a demo!