March 3, 2021
Mergers and acquisitions are not just about paperwork and legal matters.
At Cambio, great emphasis is placed on the people – the customers and the employees.
Mergers and acquisitions (M&A) are the norms in today's healthcare sector. Often, the narratives surrounding these business transactions focus only on the financial aspects. Nevertheless, Cambio Healthcare Systems believes the right emphasis of an M&A should equally be placed on the employees as well as the customers.
According to a 2017 report on M&A talent retention, only about three-quarters of acquirers (79%) successfully retain nearly 80% of critical employees (1). Yet, after the acquisition of Daintel – a Danish provider of clinical IT solutions to the intensive care and anesthesia units, Cambio has successfully retained all members of the original team and further invested to double its size. Leveraging this increased manpower and expertise, Cambio looks forward to working more closely with clinicians on the ground to deliver better quality care.
The best way to learn about the impact of the acquisition of Daintel is to get to the ground – go to the hospital departments to see how clinicians use the system, and to see the impact and benefits ourselves. Our onboarding process involved the customers and the hospitals so we can understand the impact of the system and also to give our attention and focus on issues that could not be solved remotely. With a bigger team and more resources, we can do it faster and in a more structured manner as we replace or improve the legacy system for our customers'" said Anne-Mette Bang, Managing Director of Cambio Denmark.
Currently, Cambio Healthcare Systems is offering Cambio CIS (Critical Information System) that is specifically designed to support high acuity, data-heavy intensive care and anesthesia units. The system is a "by clinicians, for clinicians" suite with a tried and tested implementation approach derived from over thousands of hours of development.
The connection between the design of a health information system and what actually works for clinicians on the ground is all too often lost in many intensive care and anesthesia units. The presence of a non-patient-centric system is bad for patient care, and a risk factor for burnout among clinicians, especially in intensive care units which are sometimes compelled to operate beyond capacity (2).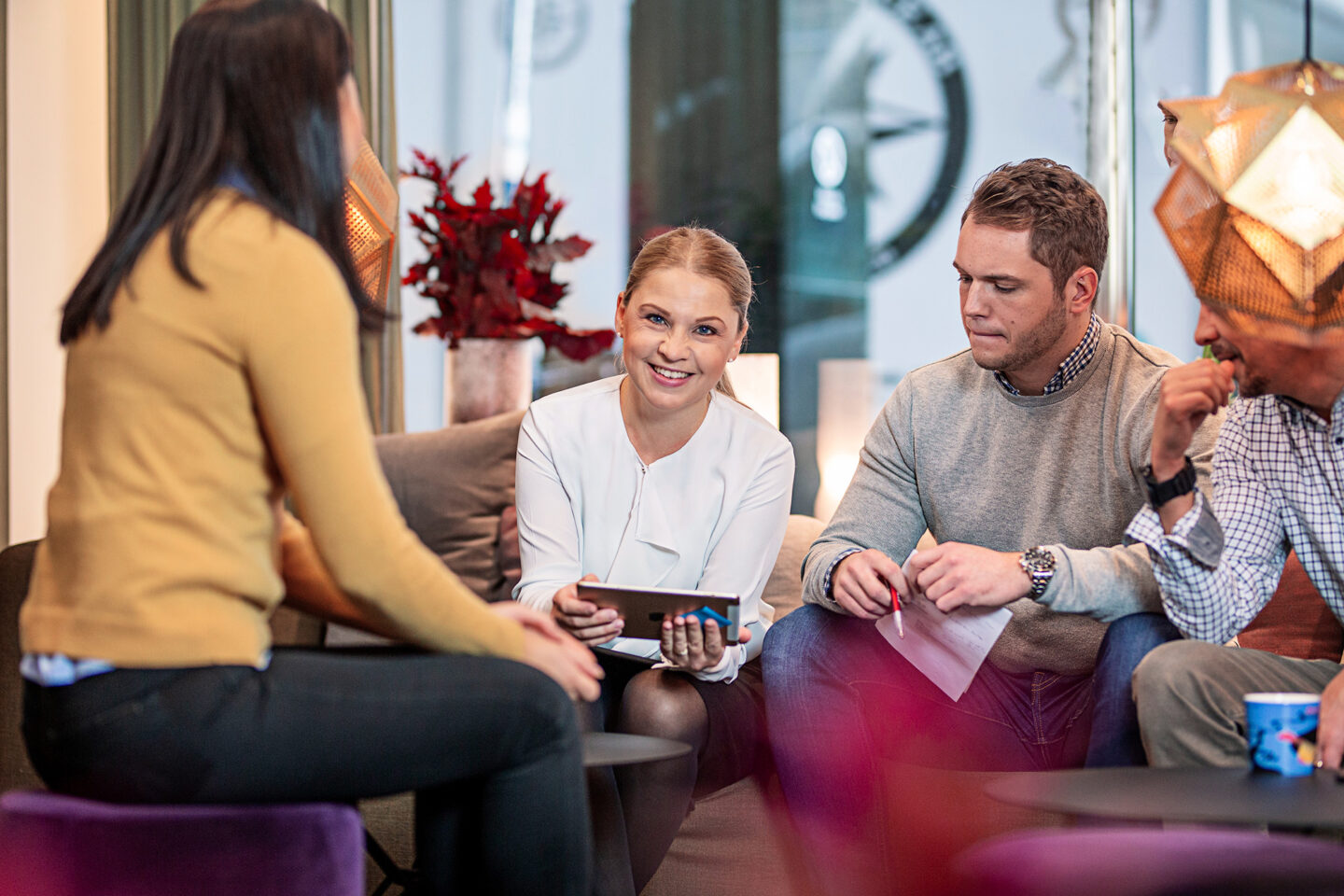 This scenario could have a real impact on clinicians' and patients' lives but Cambio CIS is very supportive of clinicians' work. Cambio CIS has been an integral solution to a NICU of a client hospital in Iceland which has to operate beyond their capacity. The nurses couldn't handle the surge in demand without the system when they have to take care of more patients than it was originally designed for." said Anne-Mette.

Anne-Mette Bang, Managing Director, Cambio Denmark
By visiting the ICU departments and seeing how Cambio CIS works, I hope that our new team members can be just a passionate about it as our existing staff," she continued.
Cambio is dedicated to retaining talent whenever possible. Throughout the onboarding process, Cambio has discovered many members in the existing Cambio team have skills and expertise that complements the Daintel team very well.
As the team grows, Cambio is eager to explore exciting new features that could be added to Cambio CIS. As mentioned by Anne-Mette, both the intensive care and anesthesia systems will receive updates that improve user interface and functionalities.
Customers can expect a facelift to the system as we are working to equalise the CIS interface with the rest of the Cambio products. The system will be easier to access and customers can expect faster releases of updates. Additionally, Cambio is planning the creation of an external medical advisory board so we can better understand our customers' needs and desires, said Anne-Mette in a recent interview.
Disclaimer: The interview with Anne-Mette Bang has been edited for clarity.
Willis Towers Watson. The state of M&A retention agreements in 2017: smart, selective and strategic [Internet]. Willis Towers Watson. 2017 [cited 2020 Sep 8]. Available from: https://www.willistowerswatson.com/en-EG/Insights/2017/10/2017-global-m-a-retention-report
Hick JL, Einav S, Hanfling D, Kissoon N, Dichter JR, Devereaux AV, et al. Surge Capacity Principles. Chest. 2014 Oct;146(4):e1S-e16S.