April 16, 2021
"I'm really proud and I want to pay tribute to all our amazing employees," says Peter Gille, CEO of Cambio. "The award feels extra special this year. It is proof to everyone who works at Cambio. You are Sweden's best co-workers!"
For the second year in a row, Cambio has placed in the top 15 list of Sweden's Best Workplaces in the category "Large organizations 250+ in Sweden". The award is given by Great Place to Work and is based, among other things, on a thorough analysis of workplace culture.
"What characterizes the good atmosphere at Cambio is trust and friendship and a feeling that we achieve very well together. We work with products that are beneficial both for society and for the individual," says Peter Gille.
At Cambio, we work purposefully with the values and with creating a pleasant and developing workplace. We have been certified by Great Place to Work since 2017.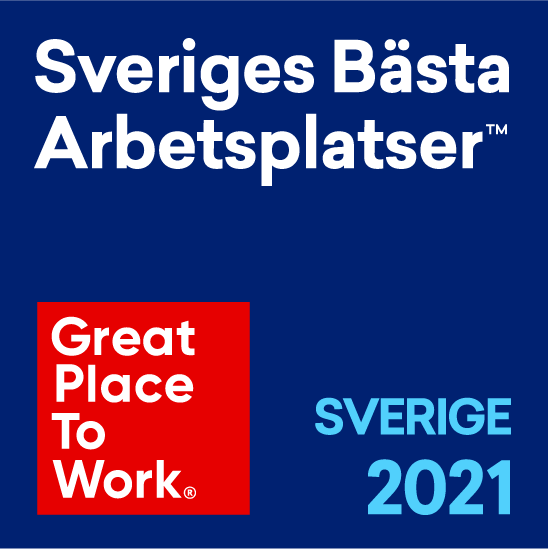 __________________________
We at Cambio have one thing in common – we want to change and improve how care and nursing is delivered. Because even though much has changed, we know that what was important before is just as important today. Trust. Consideration. Being there for each other – and our customers. That's how we make a difference.